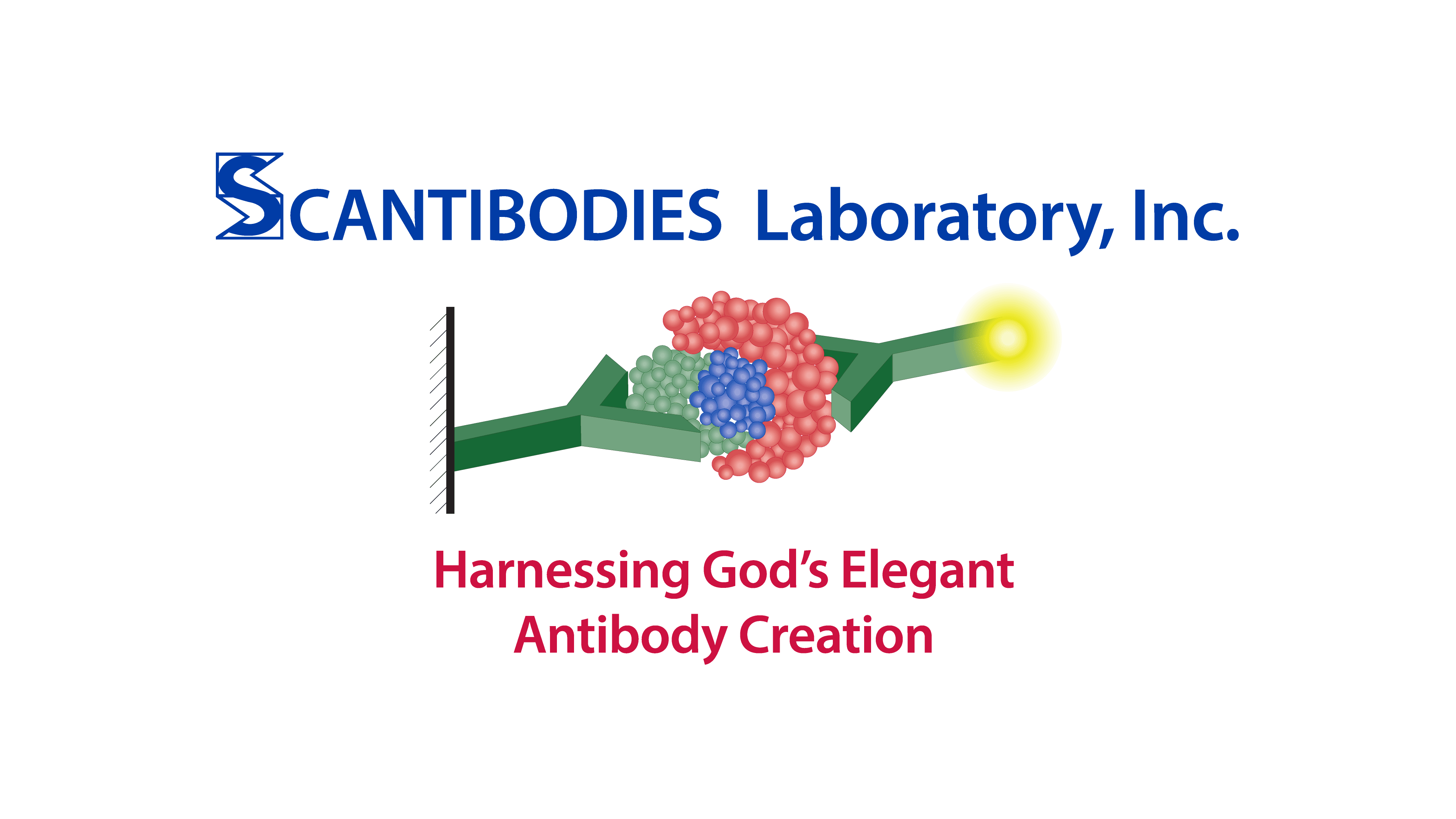 About Scantibodies Laboratory, Inc.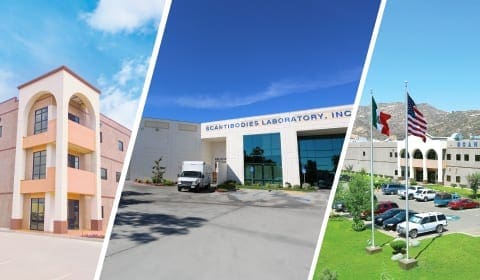 SCANTIBODIES Laboratory…A Vision Fulfilled…the Challenge for Today!
Over forty five years ago, a 25-year old man and his wife had a vision for helping people by integrating biochemistry into diagnostic products with a goal of stopping the debilitating course of disease. With a 100 year-old, single car garage in San Diego, CA, and only $130 in their pockets, Tom and Cheryl Cantor were determined to put their biochemistry and international studies educations into practical use, by developing and manufacturing medical tests, and their critical components for other manufacturers.
Tom had a vision of helping patients by starting a company to do what no other company was doing… making and selling antibodies to measure the immeasurable – hormones. Tom made a vow that if he was profitable, he would use the money from the company to help people and that is what he has done.
This is a story of one man's dreams. At the age of 19 Tom married and had to drop out of college. He moved to San Diego in 1970 where his wife worked as a secretary and Tom got into San Diego City College. Tom worked to get into UCSD to earn his Bachelor's degree. In order to support his family after his first son was born, Tom worked as a research technician at Mercy hospital and a Lab Manager at the VA hospital. He discovered that there were no commercial suppliers of antibodies. Tom decided to measure what to date had not been measured – hormones with the use of antibodies. If he could make a go of his business of making goat antibodies, he would work to fulfill his original goal of helping people.
To date Tom has helped many different people with the profits from his company.
1) Job Creation: Tom employs over 800 people worldwide. His company offers, comprehensive medical benefits, profit sharing through an Incentive compensation program, 401K with company match, subsidized meals for $1 per meal for all you can eat, childcare, transportation and an accredited school for children.
2) Oppressed Women in 3rd world country: Scantibodies Ethiopia employs 130 women who earn 4 times above the normal wage. The result has been the empowerment of the Ethiopian women as the main bread winners in their families, giving them the ability to provide more to their families including the education of their children.
3) Children: Scantibodies educates nearly 100 children in a government accredited school. 25% of the children are from Scantibodies employees, and 75% of the children are from the community. The company subsidizes the $27 per day per student cost, by charging only $1 per day.
4) Community: The Creation and Earth History Museum offers family education and entertainment to over 30,000 visitors each year. Friendship with God, is an exciting radio program hosted by Tom Cantor. Much of it is based on the Old Testament, which Tom Cantor has a way of bringing to life! Enjoy this 30 minute Daily Nationwide Radio Program.
5) Patients: In 1998, Tom discovered half a million dialysis patients were being falsely diagnosed by an inaccurate test and consequently mistreated leading to potentially fatal calcifications. He endured a 5 year lawsuit from Nichols/Quest Diagnostics, the maker of the inaccurate test, who was looking to crush his company. In the end, the faulty test made by Nichols/Quest Diagnostics was pulled from the market. Tom was honored by receiving the Whistle Blower of the Year award in 2009 for protecting 500,000 dialysis patients. Also, Tom was diagnosed with lymphoma cancer in 2010. He was motivated to start Scantibodies Imaging and Therapy Center with the most advanced PET CT and MRI scanning equipment for imaging studies and integrative medicine in oncology, neurology, cardiology, traumatology and orthopedics. A normal charge for PET scanning is $16,000. The lowest insurance paid PET scan is $2,500. Tom charges less than $1,500 per PET scan, resulting in a $1 million loss per year. This is in part why Tom has never had investors in the company. Investors do not believe, as Tom does, that patients are the number one priority.
6) Jewish People: When Tom was 19, he had a life changing experience by discovering the great happiness and joy the Bible can bring. Because of that experience, he offers hope and security by reaching out to Jewish people. He is driven to help people find that very same peace and security by creating a gift that includes a one hour DVD of his story, that he seeks to give free of charge.
7) Community Partnership: For the past 25 years Scantibodies has proudly partnered with ARC of San Diego and Unyeway by providing full time employment at regular staff status to 10-15 people with mental handicaps. The company has done this to empower and build self-esteem to the mentally challenged.
Small Job Big Job with Tom Cantor