Scantibodies Laboratory, Inc. offers premier packaging for In Vitro Diagnostic (IVD) kits ranging from clinical chemistry, immunoassays, blood testing, molecular diagnostics, microbiology, cellular analysis, anatomical, pathology, among others. We have been recognized as one of the best and most trustworthy partners by our clients. If you're looking to turn your raw materials into finished goods, Scantibodies has one of the best vertically integrated supply chains.
With over 1,000,000 square feet of facilities in Tecate and Tijuana, you can be assured that Scantibodies will produce your medical device packaging or IVD kit packaging to the highest quality at either of our two ISO 13485, cGMP certified, FDA registered facilities, with well established UDI FDA / CE mark guidelines.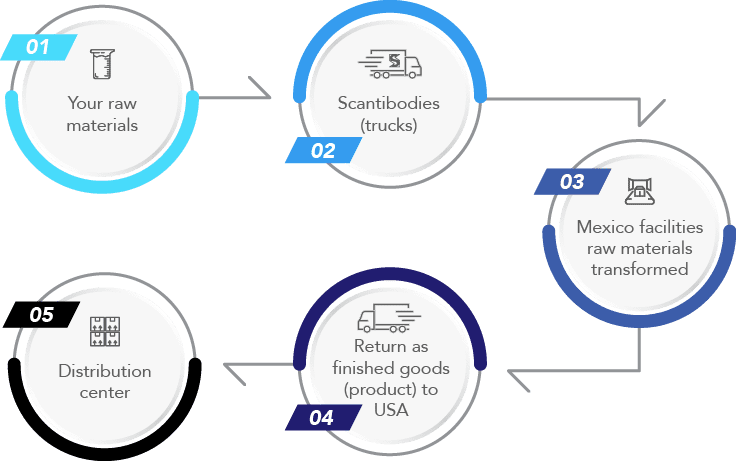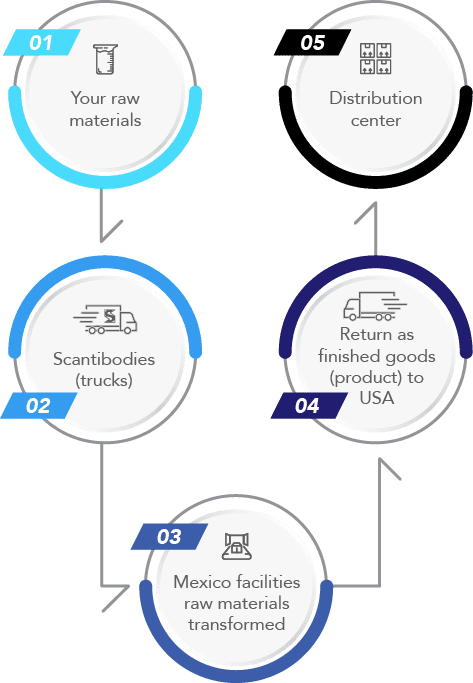 Our Scantibodies facilities in Tecate, Mexico, has 6 validated semi-automated packaging lines that can currently produce up to 470,000 kits per week in a temperature controlled manufacturing environment. We have produced over 200 million over the counter pregnancy tests, moving product from second place to first place in US market. We have manufactured 1.25 million COVID tests per day. We are commited to meet client requirements for 100% on time delivery. Our packaging lines include an automated weight check and reject system. Our packaging lines also include expiration date and lot number laser engraving. We comply with Unique Device Identification (UDI) inkjet printing guidelines that meet FDA and CE mark requirements.
Warehousing, Fulfillment and Transportation with Scantibodies Freight and Logistics
• Temperature monitored warehouses
• Located on both sides of the United States and Mexico border, near the San Diego County area in California.
• Located minutes away from major shipping hubs such as FedEx and UPS
• Short-term & Long-term storage availability
• All transportation units are equipped with GPS Tracking software
• Transportation temperature management capabilities:
-Ambient
-Refrigerated: +2°C to +8°C
-Frozen: <-20°C