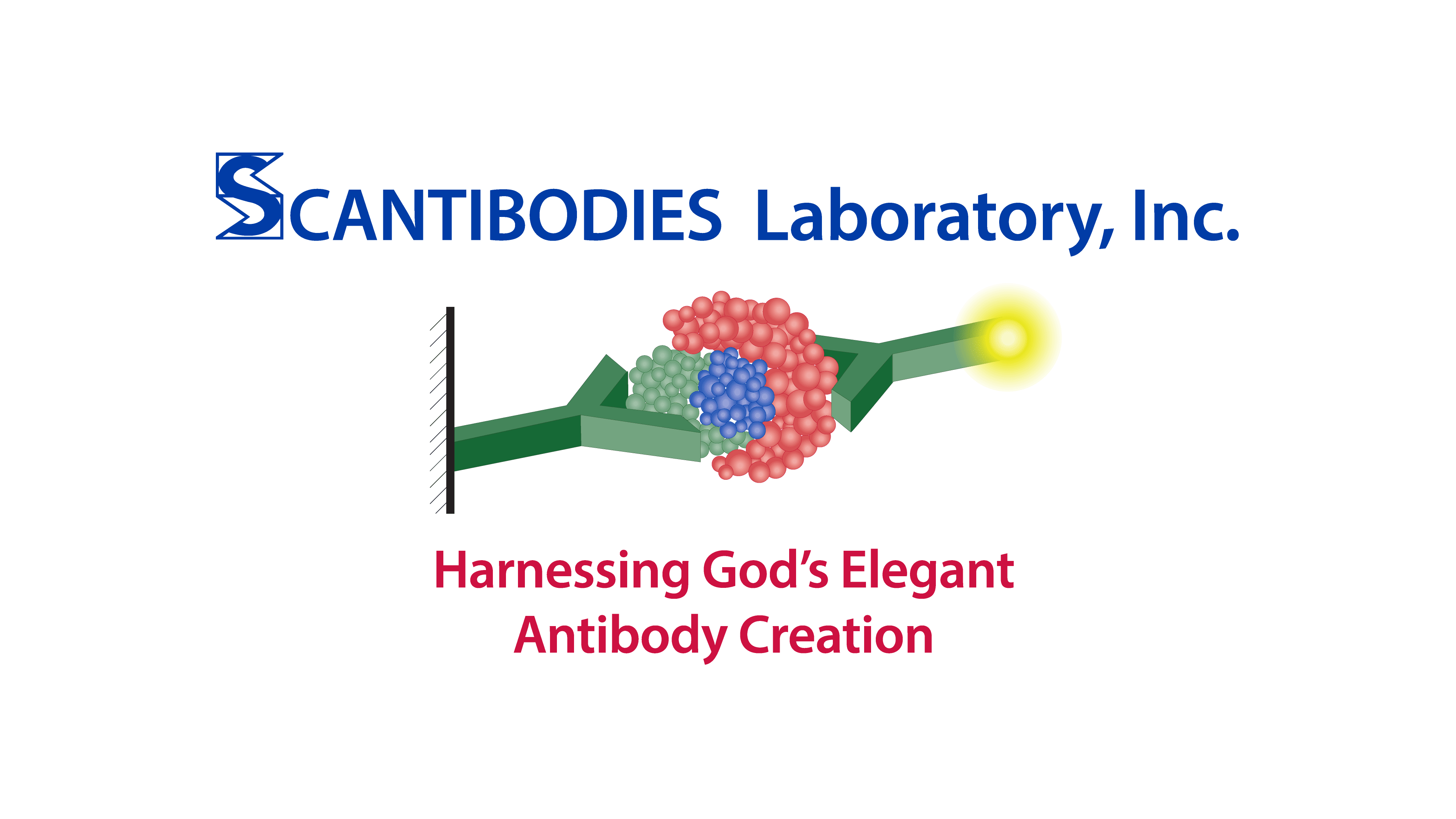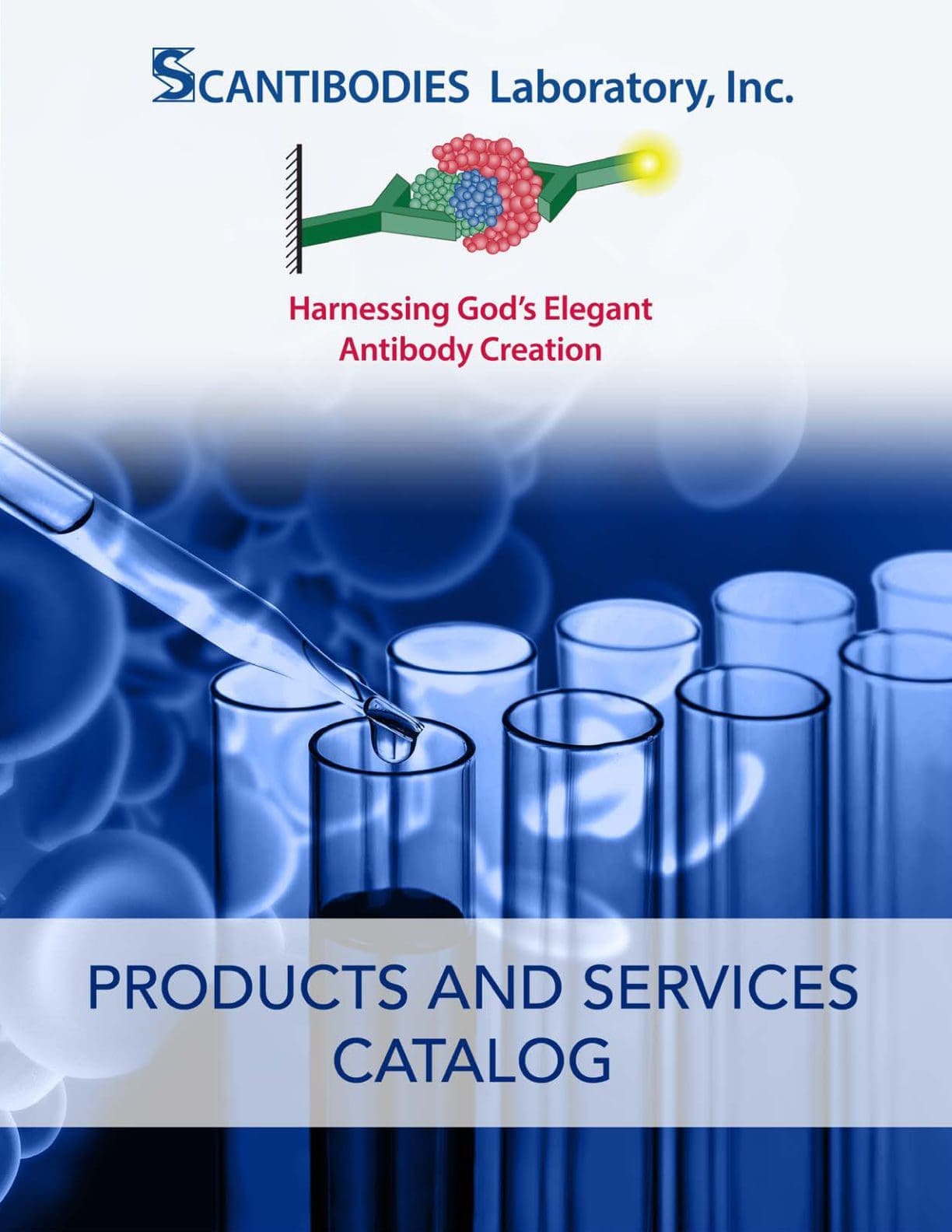 Scantibodies Laboratory has been an international leader in the world of medical diagnostics manufacturing for the past 45 years. We are a laboratory and OEM manufacturer that is set up to work with you, whatever your manufacturing needs may be including:
• Antibodies
• Contract Manufacturing
• Custom Controls
• Diagnostic Kits
• Lyophilization
• Packaging
• Serum
Scantibodies is regulated by the FDA, USDA, CBER, COFEPRIS (Mexico), JAPAN PMDA, European Health Agencies (CE Marking and EMA) as well as Health Canada, and other countries currently using our products including China and Australia. Scantibodies headquarters are in Santee, California with subsidiaries in Tecate, Mexico and Beijing, China.
Our expertise in immunodiagnostics and manufacturing of medical products allows us to meet your quality standards. With our well trained quality assurance department you can be sure that we will exceed your expectations. This is why our products and services continue to be used by top biotech companies worldwide.
Learn more about our:
• Manufacturing Capabilities
• QC Analytical Equipment
• Automated Filling, Capping and Weight Check
• Water Treatment System
• Clean Rooms
• Packaging Lines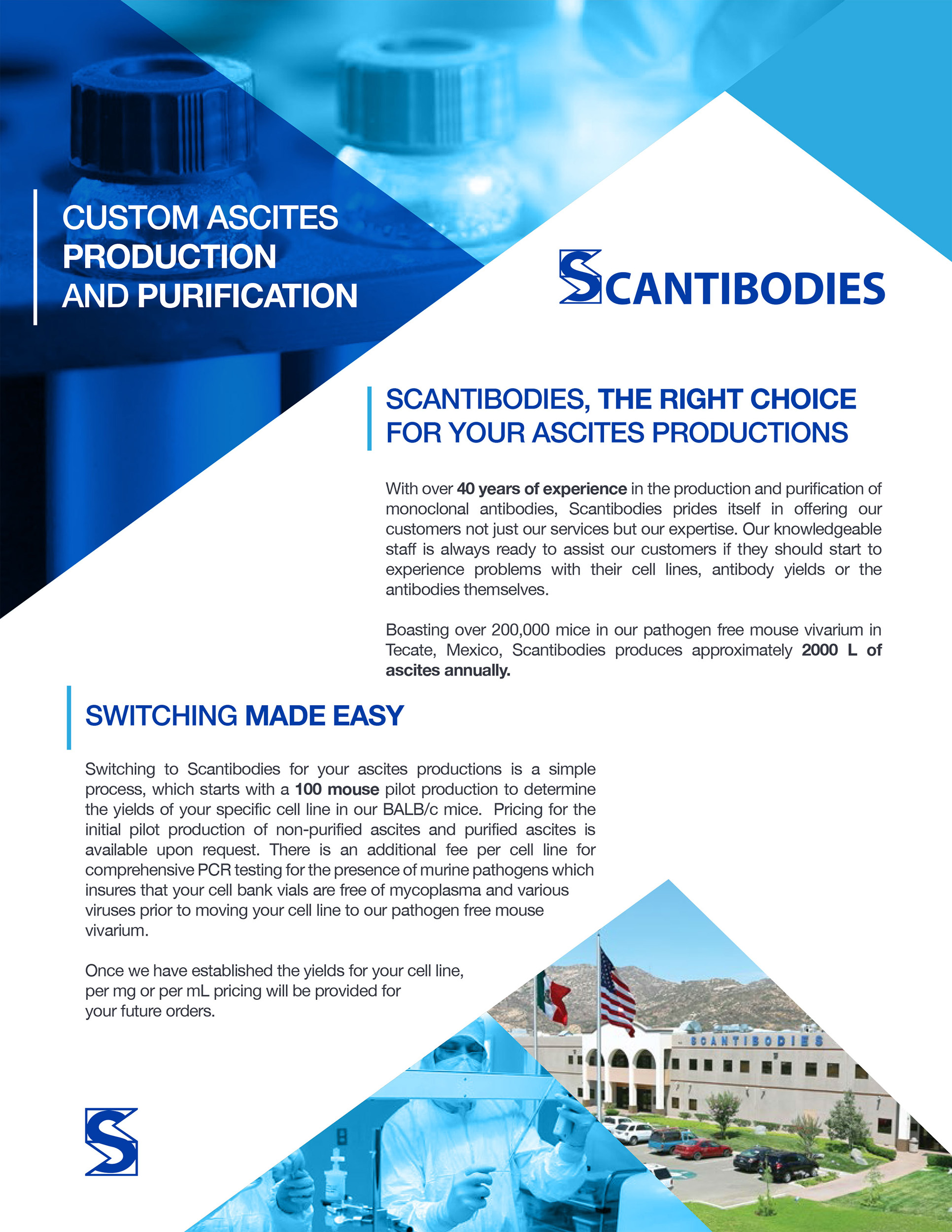 With over 45 years of experience in the production and purification of monoclonal antibodies, Scantibodies prides itself in offering our customers not just our services but our expertise.
Switching to Scantibodies for your polyclonal antibody production is a simple process, which starts with completing our Custom Polyclonal Antibody Questionnaire with the details of your desired project.