With over three decades of lyophilization experience focused on the diagnostics industry, Scantibodies is ready to assist you with your current lyophilization needs. Our portfolio of services includes formulation, cycle optimization, automated filling, and capping. You can be assured that Scantibodies will produce your product to the highest quality at either of our two ISO 13485, cGMP certified, FDA registered facilities.
Automated Filling and Capping
• Can accommodate vial sizes from 2 mL to 11 mL
• 100% weight check of filled vials available
• Capacity up to 300 containers per minute (assuming a 0% weight check)
• Capacity up to 125 containers per minute (assuming a 100% weight check)
• Filling under HEPA filters
• Inline stoppering
• Vials placed in trays automatically
Labeling and Packaging
• In-house label design and production capabilities
• Temperature controlled manufacturing environments
• Six validated semi-automated packaging lines
• FDA / CE mark requirements for UDI (Unique Device Identification)
• Packaging up to 12.5M kits per year
Warehousing, Fulfillment and Transportation
• Temperature monitored warehouses
• Conveniently located minutes away from major shipping hubs such as FedEx and UPS
• Short-term & Long-term storage availability
• Transportation varying in capacity from 12 pallets to 30 pallets
• All transportation units are equipped with GPS Tracking software
• Transportation temperature management capabilities:
-Ambient
-Refrigerated: +2°C to +8°C
-Frozen: <-20°C
Frequently Asked Questions – FAQs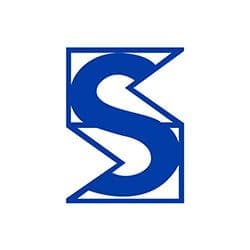 What are the advantages to work with Scantibodies?
The Scantibodies team is bringing decades of lyophilization experience to our broader manufacturing portfolio. You can expect a practical approach to lyophilization projects. We know what works, and your project reaps the benefits.
Flexible lyophilization technology suitable for a range of batch sizes.
Integrated software features provide process control and monitoring which enable real-time analysis and optimization.
Unparalleled ability to understand thermal events during the freezing and primary drying for continuous process protocol improvement and transfer.
What additional services does Scantibodies offer?
Visual Inspection
After your batch is complete, SLI's certified technicians will perform a 100% manual visual inspection of the finished product.
Labeling and Packaging
Scantibodies can manage your labeling and packaging needs and perform non-blinded clinical labeling, ink-jetting, packaging, and kitting.
Analytical Testing
Please take advantage of our in-house GMP analytical testing services to speed turnaround and expedite your timeline. (Moisture analysis, UV/VIS, pH, and more.)
Controlled Temperature Storage
Scantibodies offers cGMP validated storage at controlled room temperature, refrigerated and frozen conditions for incoming raw materials and finished products.